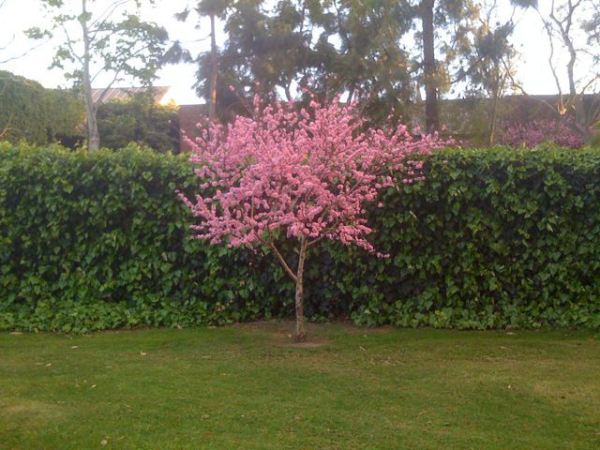 Last evening the wife and I walked briskly around our alma matter – csulb. It was a good time of conversation and connection and it allowed us the freedom to enjoy each others company.
Between our pithy banter, witty conversation and an unspoken desire to stop and go eat – we came across a tree inbloom with pink against a green ivy backdrop.
It was an awesome reminder of the majesty of God's creation and a wonderful image to seal the memory of an evening well spent.